Nutra-Glo for Dogs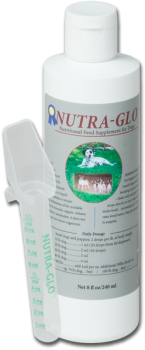 8oz = 8 mo. supply for 10lb. dog
Title:
Nutra-Glo™ for Dogs 8oz
Nutra-Glo™ for Dogs is a nutritional feed supplement recommended for dogs and puppies in alll ages and stages of life. The product comes in liquid form and may be top-dressed, mixed into all types of dog foods or given orally. It contains a combination of bio-available vitamins and minerals, organic chelates, and probiotic metabolites. It improves the nutritional value of the animal's diet, improves its digestion and improves its microbial health.
From hound dogs, hunting dogs, and farm dogs to house dogs, pets, puppies, and breeding stock, Nutra-Glo™ has proven remarkably beneficial. Dogs love the flavor and nearly 100% of dogs respond with noticably improved body condition and overall health (see testimonials), including...
Hair Coat
Skin Condition
Muscle Tone
Overall Health
Stamina/Endurance
Appetite
Digestion
Reduced Flatulence
Reduced Shedding
Reproductive Health
Heat Cycles
Conception Rates
Litter Size & Health
Milk Production
And more...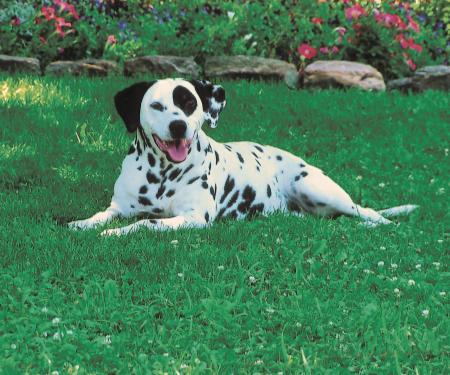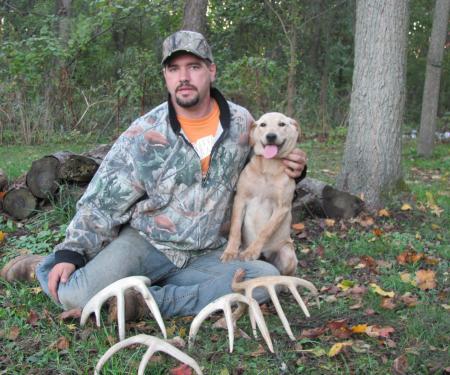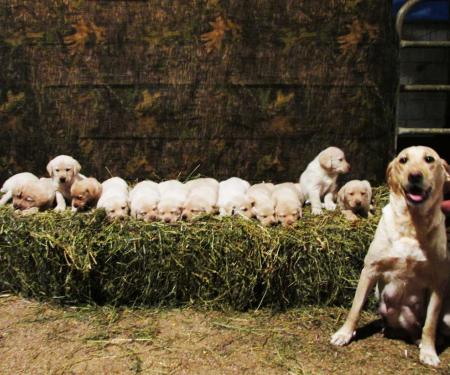 Now Available at Over 500 Locations in the U.S.
Cost Breakdown:
10lb Dog - Approx. $1 per month (3-4¢/day)
50lb Dog - Approx. $1 per week (14¢/day)
Directions for Use:
1. Shake well before each use.
2. Apply directly to your dog's food at the rate given below.
3. May be top-dressed, mixed with dog foods, or given orally.
4. Apply several drops to your dog's food (dry or moist food) the first day, increasing for 1-3 days, to the rates listed below.
Compatability:
Nutra-Glo™ is compatable with standard vitamin/mineral or probiotic (live microbial) supplements and antibiotics.
Storage:
Store at room temperature between 40°F (5°C) and 100°F (40°C). Avoid freezing. Do not store in direct sunlight. Keep container sealed when not in use. Keep out of reach of children.
Guaranteed Analysis:
Each dose of 4 ml (4.3 grams) of the product contains a minimum of the following:
Minerals:
Iron (Fe)

5.2 mg
Copper (Cu)

0.48 mg
Manganese (Mn)

0.80 mg
Zinc (Zn)

5.8 mg
Iodine (I)

0.096 mg
Selenium (Se)

0.018 mg
Vitamins:
Vitamin E

4.0 I.U.
Thiamine (Vitamin B1)

0.16 mg
Riboflavin (Vitamin B2)

0.40 mg
Niacin

1.8 mg
Pyridoxine (Vitamin B6)

0.17 mg
Vitamin B12

4 mcg
Biotin

0.00090 mg
Ingredients:
Liquid Lactobacillus acidophilus fermentation product, cane molasses, dry kelp, zinc sulfate, ferrous sulfate, alpha-tocopheryl acetate, manganese sulfate, copper sulfate, niacin, riboflavin, pyridoxine hydrochloride, thiamine mononitrate, potassium idodite, sodium selenite, vitamin B12 supplement, and biotin.

Discover Your Dog's Maximum Potential!™